Spike II: The Great Emu War
Disclaimer: you should own a Playdate to play it! I'm planning a PC port only if the game is somehow a bit succesful.
Spike II: The great emu war is a fun side-scroller shooter game for the playdate! 🐱🔫 Equipped of your minigun, try to survive to the horde of emus who will do their best to catch you.
The key is to use bullets wisely, and reload as soon as you aren't in danger (this isn't a good example but you get the idea 😅)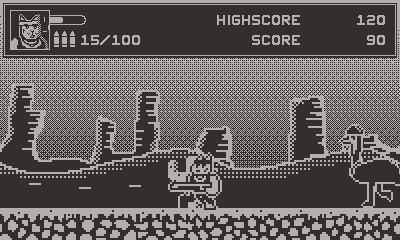 There is an upgrade screen which will make the game easier with time.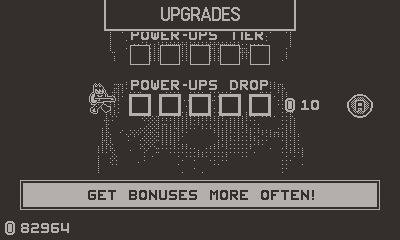 I plan to release the game before the end of the year. If by any chance it has a small success, I'll try to port it on other platforms. It was a fun experience to make a game on another handheld console, hope you'll like it as much I liked making it😊
Oh, and for the ones who don't know what a Playdate is, this is a new awesome handheld console with a crank. The game looks like this on it 🕹️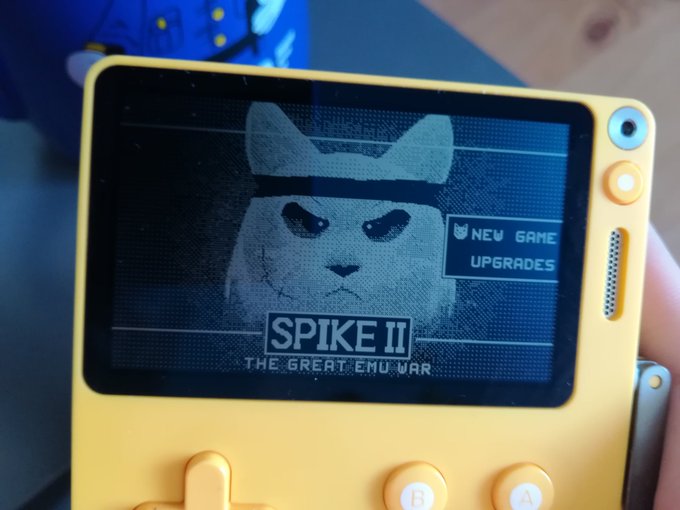 Purchase
In order to download this game you must purchase it at or above the minimum price of $4.99 USD. You will get access to the following files:
Comments
Log in with itch.io to leave a comment.
Love the game but sometimes when I play, the game's actual background gets swapped with the game's cover art.
Hi! Sorry to hear that, did you do anything in particular before it happens? Thanks!
Not that I recall. It just happened twice out of 5-6 runs I played.
OK, thanks for your answer. It never happenned to me in hundred of runs, so I'll be more than happy if you discover a pattern :D Anyway, I'll look to find how to fix it, thanks!
Hi! Thanks for your video :) Seems that you liked the game!
I also really like the art you did for your video cover, well done!
Can't way to make this kitty roar!