Inspector Waffles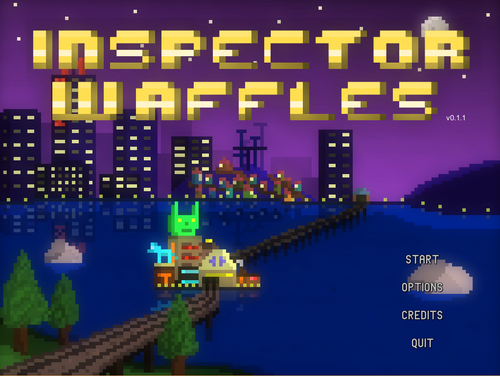 Hi everyone !
I want to give you a little update about Inspector Waffles (and at the same time try the devlog on itch.io).
Since the game jam in January, I didn't add a lot of contents in the game. I have a couple of unattended things which happened in my life, but this is finally over. Anyway, I still work on Inspector Waffles, I've written all the story for chapter 1 and almost for chapter 2 and I hope you'll love all this cats/dogs universe that I'm creating :)
Well, about the game, I am happy to show you the 1.1 version ! You can download it now. No new scenes unfortunately, but a couple of new features :

* new title screen with options menu (fullscreen mode)
* Major changes in the UI (new dialog box, new font ...)
* some minor bugs fixed (thanks for your feedbacks, by the way !)
And just to make you patient, this a gif of Waffles office, a new scene which is almost done. As you can see, I'm going to add animations on the next backgrounds. See you for the next updates, I'll do my best to show you more soon !

Files
Inspector_Waffles_1.1.zip
13 MB
May 18, 2017