Inspector Waffles
Inspector Waffles 2.1 has been released !
The new version(2.0) of Inspector Waffles was released last week and we achieved a great goal : since the first upload of the game, there have been more than 500 downloads !
That's quite nice for a game which stayed in a prototype state with no sound at all, for almost one year. Thank you a lot to all the players and thanks also for the awesome feedbacks you people gave us.

Before talking about what changed, I just want to thank Cryptic Hybrid who did a second let's play of the game and sent me great feedbacks. If you didn't suscribe to his channel, you should !
Main updates
* All bugs you and I have found are fixed.
* A new clue was added inside the house. It will be useful later maybe, who knows :)
* Now you can right click on items, it will give you a description.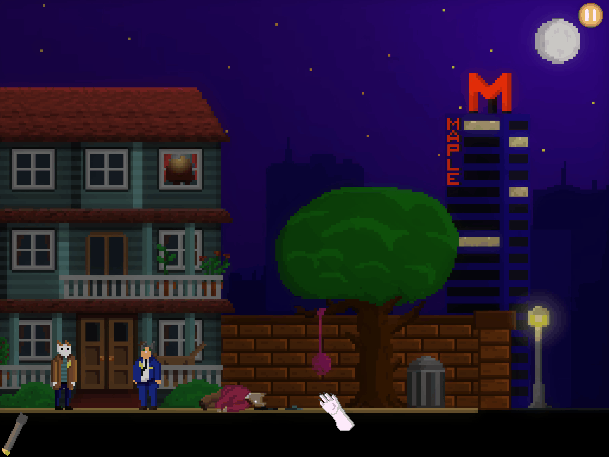 Changelog
Added : New clue (relatives)
Added : items description with right-click
Fixed : end game text english mistakes
Fixed : in quite rare situations, questions were validated without the right item
Fixed : inventory disabled after closing notepad
Fixed : grammar mistakes in dialogs
Fixed : UI didn't work perfectly on fullscreen
Updated : dialogs I didn't like anymore :)
Next update won't be as fast as this one, I've planned to add mainly police station scenes.
Thanks for playing :)

Files
InspectorWaffles_0.2.1.zip
29 MB
Jan 30, 2018